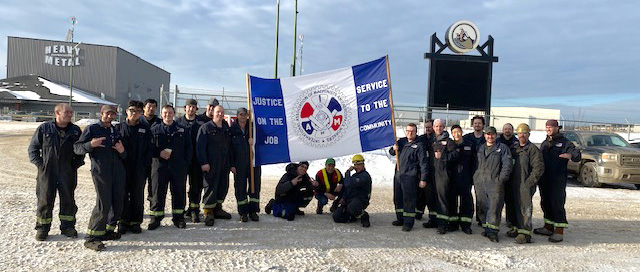 5 February, 2020
Reposted from frank iamaw.ca

Fort McKay, Alberta- The 110 workers at Weldco Heavy Industries have a first agreement and are the newest members of District Lodge 14.
Organizer Matt Barnable filed for certification in February of 2019 after meeting with the workers and explaining the benefits of joining the IAM. "Dignity and Respect were the main concerns and how the company reacted proved how badly they needed to be represented," Barnable said.
"Our new members stood arm-in-arm throughout these difficult negotiations," said Jim Patterson, Business Representative for District 14. "We had to go to the Alberta Labour Board on several occasions. First, they fired some of our internal organizers, then Weldco refused to bargain in good faith and, finally, we needed Government intervention to reach an agreement. This was a hard-fought round of negotiations and there are bruises on both sides. Now that we have a collective agreement, the healing process will begin, and we will make Weldco a better place to work", he said.
Territory Organizing Leader Ron Fontaine said "This company did everything they could in an attempt to break the will of these workers in joining the IAM and getting the representation they deserved. I enjoyed working with the bargaining committee made up of Business Representative Jim Patterson, Chief Steward Broc MacWhirter and Brad Lesperance. They worked hard and kept the membership informed throughout the process. Without their dedication, this could not have been done".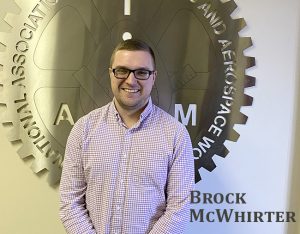 Some of the places we had to meet with our members were unique", he said. "It was all well worth it when you receive an email from the members saying, "Thank you, we have seen major differences in the past two weeks in the way we are treated, and we could not have got to this without the IAM".
The newest IAM members work at Weldco Heavy Industries are Journeyman Welders, Fitters, Machinists, Maintenance Technicians as well as apprentices.
For more information:
Jim Patterson: jpatterson@iamdl14.org
Ron Fontaine: rfontaine@iamaw.org